Watch Video
Buy Lux
Watch Video
A new century deserves a new block.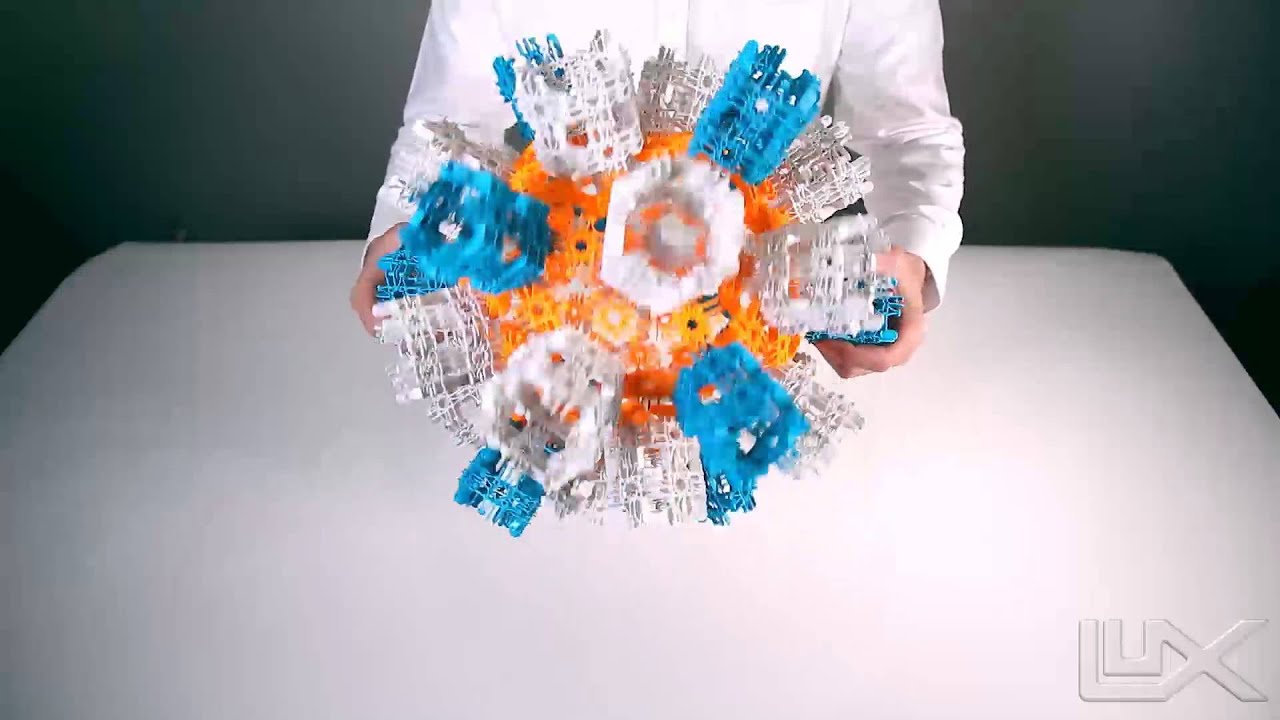 Lux delivers with an amazing play experience that develops powerful connections to nature's own construction principles. With Lux you now have access to the creative principles that make our universe.
The power is now in your hands. What will you build?
Lux is made in the United States,
and they are available in toy stores across the nation.
With Lux's patent-pending snap and lock hinge, builders are now freer than ever before to make structures which curve, bend, and move. Not only do our squares make circles and spheres, but they model machines, biological organisms, mathematical relationships, and enable a user to construct whatever architecture they want. Put the creative power of nature in your hands.